Full Service Feedback
"To my Super Sick Inspirational Pilates Shift Shaper Instructor Extraordinaire!! A huge heartfelt super hug and love to you for believing in me when I could not see where I was heading other than not wanting an operation!!! You have inspired me, Shan, with your unwavering support, passion, enthusiasm, knowledge, wisdom and unfathomable faith in knowing what I could achieve one step at a time. To Eugene for his astonishing gift and knowledge of BodyTalk way beyond what our small minds can comprehend - I have trusted your discernment, humour and the system fully! Thank you to both of YOU #so blessed#. Best Pilates instructor - Bodytalk Combo ever!!"
- Beverley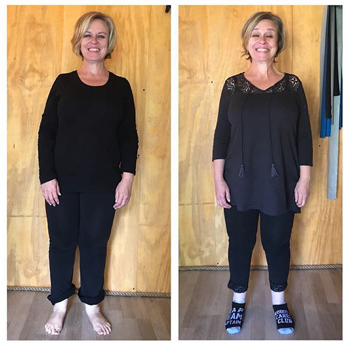 "I have been training with I.C.B. for 8 months now and cannot imagine my life without these amazing people. The benefits are so much more than just exercise. Through Pilates and BodyTalk I have become more focused and centered, being much more aware of Self and what my body and mind need, in order to flourish. It's been such an inspiring journey, they know when to push you – beyond what I thought possible - and when all you need is a lie down for a good massage. It's empowering to feel stronger and fitter, both physically and mentally."
- Karien Nel
"I often tell my friends that starting Pilates with ICB has been the single best thing I have done for myself. It is not often you find people who consider not just your physical wellbeing but take a holistic approach to mind, body and soul wellness. The combination of Pilates, Sports Massage and BodyTalk has had a significant positive impact on my life. I feel lighter, stronger, and happier and perhaps most importantly, I feel like I have the tools to face and process the challenges life may present and to use them as an opportunity to grow. I would recommend ICB without reserve. After all, who doesn't want to better themselves?"
- Othelia Langner
Energy Medicine Feedback
"I believe that all physical ailments are caused by our thoughts. There is a definite connection between body and mind. I first went to a Body Talk session with Dr Eugene Botha towards the end of 2015, having exhausted all my options and still being none the wiser about why I had an irritating cough (nothing physically wrong with me). The subjects Eugene brought up were absolutely on the nail correct. I was gob smacked. The only discomfort I had was a bit of nausea that afternoon and the next day. My next appointment was a month later, when he approached the issues my body had told him to sort out. The programmes he "sets" are programmed with your personality kept in mind. He explains to you once he has finished how it should work. My brain worked through my problems in a way that I could recognize that the problems had been eradicated, which I found totally amazing. I had no side effects whatsoever from this appointment on. My appointments with the Doctor & use of medicine has reduced. Grateful thanks."
- Beverley
"Most experienced runners will tell you that more than half the challenge of running is mind over matter… and I believe that BodyTalk and Pilates provide the physical and psychological conditioning required first and foremost to believe in being able to do it. After pushing myself too hard in the early stages, I sustained a bad calf injury. I followed a Physiotherapy-acupuncture routine and BodyTalk to heal and was ready to run again within 3.5 weeks (apparently a quicker than normal recovery for my age - 42). My runs have gotten easier, better and faster and I have found my distance increasing as a result - I am expending less energy to do more. Its as simple as that. BodyTalk has been a pro-active session once every 6 weeks to keep the body operating efficiently and to anticipate new changes. My progress chart shows improvement in terms of time and pace, which translates into fitness, ability and belief. Also, an improvement in heart rate from 169 ppm average to 158 ppm average. I dont have a bench mark but feel my progress has been steady."
- Nick van der Merwe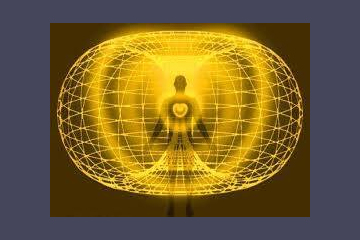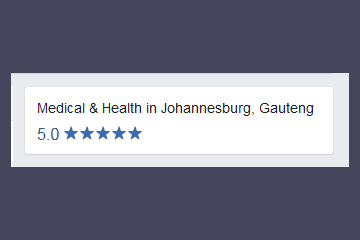 Pilates Feedback
Please see under the General Feedback Above.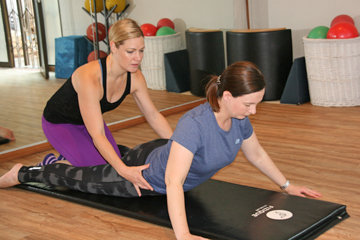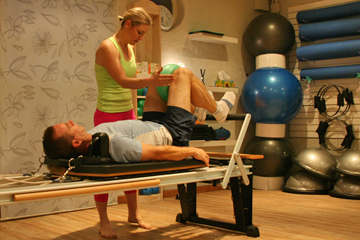 Sports Massage Feedback
"I am a South Africa Squash Player who has had the fortune of having ICB, and their team of therapists, help me and take charge of my recovery for my training and competition. My personal experience has been great. Shannon and her team have been very accommodating with myself and fellow squash players' schedules. Since starting with them I have made huge progress with my training and performance. With the efficiency in which the massages allow me to recover, it makes working hard more appealing, which has really made me more determined and motivated as well as focused on my goals. This has helped me elevate myself to the number 1 ranked player in the country. All the therapists are highly qualified, informative and were able to adapt to all my needs, which vary and are dependent on my training and competitions. Glad to be backed by a great team."
- Thoboki Mohohlo, 2017, SA #1 Ranked Mens Squash Player & World Ranking of #135

"Massage is one of the most important aspects often overlooked by professional athletes. ICB helped Dave and myself before our last and one of our most important races, The Crater Cruise. The massage was good enough to ensure I won the race, Dave taking third, and giving Dave the overall National Marathon Title. Thanks again."
- Kevin Evans, 2015, 6x National Overall Marathon Champion

"Sports massage is a vital part of the recovery process during the Super 14 Rugby Season. With back to back games for 13 weeks the treatment I received at ICB was vital in allowing me to remain fit and strong throughout the season. I have no hesitation in recommending their thorough and professional service."
- Anton van Zyl, Former Lions & Present Western Province Rugby

"One can always be assured of an effective and thorough massage from ICB. Being a racing cyclist I understand why having a good massage therapist can improve my performance and recovery rates. Those niggly aches and pains that crop up after a cycle are eased away (not always pain free of course) by regular treatment."
- Gary Beneke, 2015, Cycling Coach, Ex Pro Cyclist, Present Veteran Cycling Champion

"I have been going to ICB since end of 2011 and when I have been going regularly, like pre 2012 Cape Epic I have really not had any injuries. I therefore believe the injury prevention of a regular massage is very important and have experienced it first-hand. Post 2012 Epic I have participated in a number of half Ironman's and full Ironman and have had injuries from time to time, most notably in hindsight when I haven't been going for a regular weekly/bi-weekly massage. In those circumstances I had to go to physio and chiro for treatment and as soon as I have gone back for regular massages I have stayed injury free. Most notably have been calf injuries from running which with regular massage I have been avoiding. With cycling I have suffered from a right hip injury and again as I said that when I go for regular massages I have not suffered from these injuries. I also find that the massages help with my recovery and after a hard week or two the benefits from a good massage is priceless. I recover faster and can train harder. If it weren't for work commitments I would argue that 2 massages a week would be ideal both for injury prevention, but more importantly for recovery to train harder."
- Alex Otto, MTB Champion, Nationally and Internationally

"I believe that regular Sports Massage is an important part of an endurance athlete's program, both in preventing injury and aiding recovery"
- Tanya Wörner, Runner with dozens of Marathos, Trail Runs & multi-day Stage Races under her belt.

"I have mechanical back pain and sciatica. Although the Massage can be quite tough at times, it does help to significantly reduce and control the muscle spasms in my legs and glutes. This in turn has enabled me to reduce the amount of anti-inflammatories and pain killers that I need to take. The weekly massage therapy has made a big difference to the level of pain that I have to endure. Hopefully I will be able to avoid back surgery for a bit longer! Thank you!"
- Frances
"As a performance consultant in business, I strongly believe in a partnership model between clients and suppliers in situations where performance improvement is the goal. ICB does an excellent job in making that partnership model come to life in her field of expertise. You might buy the treatment by her magical hands, but you get as a bonus her brains and attitude as well!"
- Marco Glastra, Dutch National Athlete & cyclist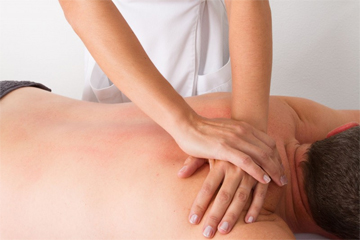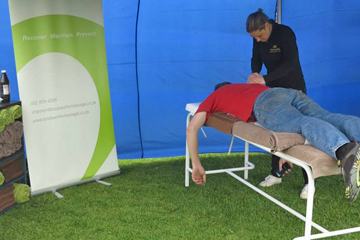 Course Feedback
"In this current day of awakening consiousness and awareness, one realises the importance of these processes in present day life and that it is impossible to separate our lives from it. This amazing course reiterated this fact and provided me with the tools to tap into what is here within me. It gave me the insight to change and work with day to day and life issues on a completely different level. Learning about the Alpha Mind State and applying it practically during the course, and afterwards, has been so empowering. Thank you Eugene, for opening up this "safe space" for me to explore and navigate through life more effectively. Highly recommended!"
- Heidi Cerfontein, Educator/Curriculum Development Manager

"It's easy to spend your life on autopilot - only occasionally wondering about why we think the way we do...going around in the same circles over and over... Attending the Integrating Consciousness Course felt like someone opening the way to the beautiful world outside after believing that I was trapped in a room with no windows and no doors. Lifechanging? Absolutely. Worthwhile? Without a doubt."
- Othelia Langner, Legal Counsel

"Thank you Eugene for another well presented course on the Alpha Mind. Sometimes we are so trapped in our own day to day happenings that the feeling of overwhelmed to finding answers to problems or just looking at it a different way becomes so great that we can't see the real opportunities. This course showed me how to access a place within me and reveal all its hidden amazing secrets and answers. It's great to go into Alpha and find these answers to questions I wanted to know. And I can do it any time. Its very exiting. Again, thank you for sharing the information and I'm looking forward to part 2."
- Derek Byrnes

"When I was a little girl dreaming and imagination was like second nature to me. As I grew older the beatings of life started shutting some of those windows and replaced them with self doubt, fear and disbelief. Getting in touch with my inner self again was challenging. By doing the workshop it helped open up my mind's eye and find quiet in the bustle of my everyday motions. The techniques learnt has installed a new trust in myself. I'm back on a journey where I believe dreams can come true! Thank you so much to Eugene and Shannon for the hospitality and kindness during the course. I will definitely be back at the next one."
- Clarisa Nel - Fitness consultant

Sounds good, right? Let us help you in the same way NOW!...