ICB Pilates Studio is a small, boutique studio that places emphasis on individual needs. Specifically tailored Pilates programming caters for people with diverse needs; young to old, with varying lifestyle demands, social and professional athletes and rehabilitation patients referred from physicians.
What is STOTT Pilates?
Originally, Pilates was developed by Joseph Pilates in the 1900's. Pilates has since evolved into an increasingly popular exercise form that focuses on core strength, flexibility, breathing and posture.
The goal of pilates is a strong, lean, flexible and balanced body. This helps prevent muscle fatigue and pain from postural imbalances in the work environment and general life. It can also enhance sport performance and help prevent sport related injuries.
STOTT PILATES specifically, will help you develop optimal strength, flexibility, endurance and posture, without building bulk or stressing your joints.
Developed by professionals for professionals, the STOTT PILATES method is an anatomically-based approach to the original exercise method.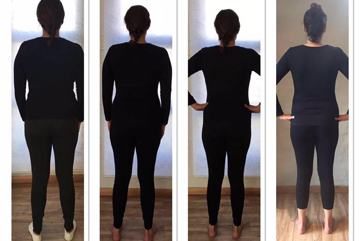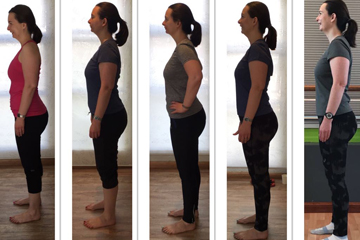 Is Pilates for me?
Pilates will benefit you greatly, if you seek one or more of, or resonate with any of, the following:
Adaptable to all ages, levels of fitness or stages of injury rehabilitation
Increased flexibility and strength
Corrects postural imbalances
Good complement to all sports to enhance performance
No impact on joints
Lowers incidence of and promotes recovery from injuries
Develops lean, strong and toned muscles
Reduces stress and relieves tension
Whole body fitness
Challenges deep abdominal muscles to support the core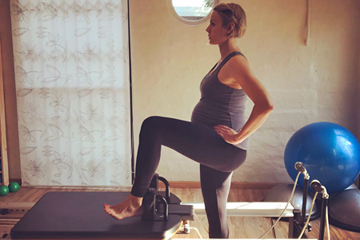 Pilates for Sport
Experts have identified seven physical performance factors of great significance to athletes overall conditioning practices and rehabilitation of sport related injuries, including: posture, balance, mobility/flexibility, stability, co-ordination, functional strength and endurance – all of which are addressed in pilates.
Pilates develops strength in deep intrinsic muscles which takes the pressure off superficial muscles resulting in increased efficiency and speed and improved explosive power, agility and endurance. It focuses on balancing out muscles that are over-used and others that are weakened.
An athlete who is working from a strong stable core is also going to incur less injuries. The breathing focus of pilates also teaches the athlete how to improve on increasing oxygen uptake for increased muscle efficiency and also helps to sharpen concentration.
It is an ideal exercise form to supplement an injury rehabilitation program as it can be a challenging workout without much impact or excessive weight bearing. It is an excellent training modality for active recovery during pre-competition and post-strenuous activity. One can work through movement patterns that allow muscles and joints to achieve their ideal functional positions and sport specific skills.
Cyclists and runners - Pilates improves balance, corrects muscle imbalances, reduces lower back and neck problems, helps increase flexibility and builds upper body strength. It also helps build stronger leaner muscles which makes for better power to weight ratios.
Golf - Pilates improves rotational strength and range of motion in hips and shoulders for optimal back swing and follow through. Improved flexibility and back stability leads to improved power and accuracy.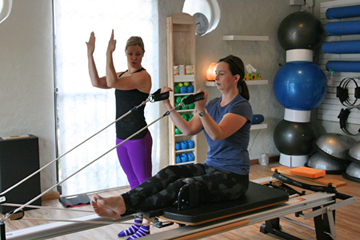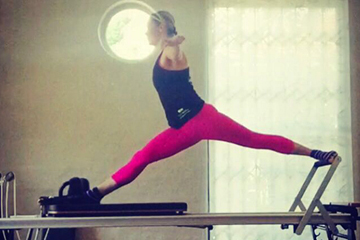 Pilates for Rehab
Clients can rehabilitate from injuries safely with Pilates as it is a no impact and no excessive weight bearing exercise form. It focuses on recruiting the deep stabilising systems of the body which improves biomechanical efficiency and muscular balance along with increasing proprioceptive awareness.
Pilates rehabilitates effectively by progressive careful loading through the affected area. Programs will begin with a focus on strengthening the deep supporting structures of the body and then progress to more complex movements that integrate the injured area into full functional and sport specific or lifestyle movement patterns.
Biomechanical compensations are identified and specific corrections or modifications are given to improve the quality of movement patterns and strengthen the mind-body connection.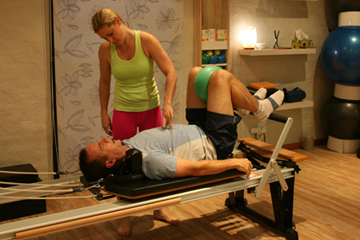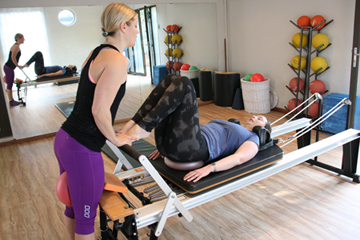 Fascia Release Movement Class
A group class designed to encourage movement and release within the body in an intricate and delicate manner. Through various movements and rotations, the fascia is positioned to glide and slide against itself to gently massage the tension holds out of the fascial trains.
The movement classes are ultimately designed as intense release classes. Releasing general tension and bodily discomforts, releasing and decreasing high stress levels, releasing tension headaches, releasing stiff and resistant joints and body movements and most importantly releasing the tightly wound fascial trains, so that as a secondary effect from them unwinding, assist in the re-positioning of the body's structure (skeletal positioning and posture).
Due to the gentle nature of the movement, any age, gender and body condition is welcome and suited for the class. Each client works strictly within their own scope of movement and rotation, improving this by performing the classes regularly.
The intense relaxation and release after each class helps improve digestion, sleep patterns, sleep consistency and quality, energy levels and the consistency thereof during the day, and general well-being within body, mind and heart.
Please also see our Fascia Release Massage service.
ICB Pilates Instructors
Our highly qualified, professional STOTT Pilates Instructor is the Dynamic and passionate Shannon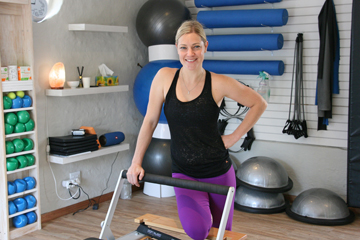 Pilates Prices
Private 1:1 Matwork and/or Reformer R450

1 hour sessions.
How will Pilates benefit You? Contact us now!...